Virtual Server Hosting
Keep Your Data Safe — and Save!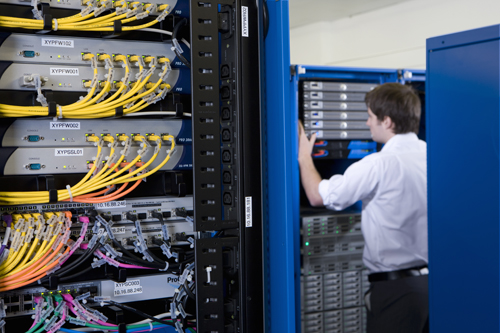 How many servers does your school district need to effectively and efficiently handle student information … and to maintain file storage, its website, emails, computer backup needs, and more? Is the system fully protected with 24/7 monitoring, redundancy to protect this critical data, and controlled heating/cooling?
The question may come down to can your school district afford to purchase the needed servers and supports. Or maybe the real question is whether it afford NOT to.
IU13 Virtual Server Hosting is a cost-effective, powerful solution. School districts – and others – can lease space on IU13's enterprise virtual server infrastructure, including the benefits of its fully redundant, secure, controlled environment, and constant monitoring. The result? School districts retain control of their information while sharing the costs of the sophisticated technology infrastructure needed to run effectively, efficiently, and safely.
For more information, please call 717-606-1770 or email technology@iu13.org.
What can you save?
Use the VMWare calculator to estimate your savings through Virtual Server Hosting. Enter the number of servers you plan to virtualize, and see the potential savings add up! Or use the VMWare Total Cost of Ownership (TCO) Comparison Calculator tool.