Linewize

Lancaster-Lebanon Intermediate Unit 13 is partnering with Linewize. Protecting every child's digital journey. Linewize keep students cyber-safe at school, at home and everywhere in between.
The world's most comprehensive student safety platform
Linewize combines world leading technology with world leaders in online safety education, IT administration, teaching and student safeguarding. Our aim is to help schools, students and families develop better digital habits and better communities.
For IT Administrators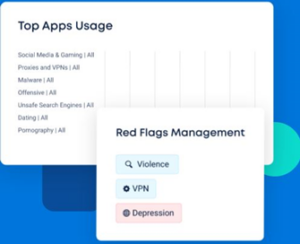 School Manager is an education-focused, cloud-managed, multi-OS supporting content filter. Education-focused & cloud-managed web filtering for schools. IT Administrators love Linewize School Manager.
Integrates with existing systems


Partner with your web filter and use it as a tool in your environment

Places control in the right hands


Lock in compliance and delegate with our customizable content filtering software

Filters all devices and browsers


Support for all end-point operating systems

Cost-effective, optimal control


Built for today's educational environment
Enhance web filtering in the classroom
Flexible deployment options


Hybrid cloud or full cloud deployment with 10GBS support

Native Directory Integration


Works with G-suite, Azure, Localized AD, LDAP

SSL inspection and decryption


Filters SSL Sites with the option of deep packet inspection with certificates on devices

Sync with local and/or cloud-based directory services


Integrates with your Wi-Fi Network and domain controllers, and connects to your local and cloud directory service

Google & YouTube Controls


Including search term and video visibility and playback

Reports & alerts for student wellbeing


Creates, generates and schedules tailored reports for pastoral care and administrators
For more information contact IU13 Software Sales at softwaresales@iu13.org or call 717-606-1810.