Vendors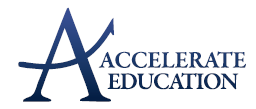 Used for Grades: K-12
Accelerate Education is a leading provider of virtual learning solutions for schools and students. The curriculum is designed to be engaging and meet the needs of all students in Kindergarten through 12th grade. Their offerings include original credit, honors, advanced placement, adaptive credit recovery, and independent study courses. In addition, remediation and intervention can be provided through our IDEAL learning library, which houses more than 20,000 learning objects in all content areas.
Accelerate Education specializes in offering high-quality, standards-based curriculum and hosting, as well as instructional services and professional development. Their services are flexible and can be tailored to meet the needs of schools and individual students.
---
Used for Grades 9-12
Apex Learning Courses deliver a wide range of solutions for original credit, credit recovery, alternative learning, CTE, and Advanced Placement (AP)* programs in high schools and middle schools. Our immersive, standards-based courses in math, science, English, social studies, world languages, CTE, and electives meet high school graduation requirements and provide a complete course of study that offers breadth of standards coverage, depth of instruction, and the ongoing support students need to stay on track and engaged.
Students succeed no matter what level they start at. Districts often see their graduation rate increase by well over 10% and their dropout rate decrease by more than 50%. Apex Learning Advanced Placement® students are over 5% more likely to pass their AP® exams than the national average.
---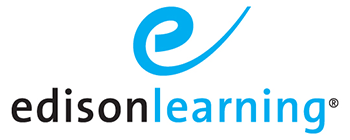 Used for Grades: 6–12
EdisonLearning provides product and service solutions to meet the needs of any virtual academic program. The eSchoolware LMS presents middle and high school curricula in a dynamic, engaging, and gamified course-delivery system. With over 150 core and elective eCourse options, students can meet and exceed their academic goals and graduation requirements in a fully gated, rigorous, and personalized learning path. The team of highly-qualified & certified teaching staff is available to support students with tutoring, feedback, grading assistance and more!
---

Used for Grades: 7-12 career and electives
eDynamic Learning is North America's largest provider of middle and high school career and elective courses. Our catalog has over 100 specialized, high interest courses in 16 different pathways to ensure that students leave high school with the knowledge and preparation needed to make life-shaping college and career decisions.
---

Used for Grades 8th-12th
SmarterMeasure Learning Readiness Indicator is an assessment meant to be a tool to determine online learning readiness. Students taking the online assessment can learn about themselves and have a better understanding of their strengths and opportunities for improvement. It measures 7 areas of student success including non-cognitive skills such as motivation, time management, and external factors in the student's environment. Administrators at schools can view student data as a proactive step to create an individual success plan for the student.
---

The StrongMind virtual solution blends personalized self-paced learning, teacher-directed synchronous learning, small group collaboration, and authentic project-based learning (PBL). Their 100% online curriculum immerses K-12 students with interactive, scaffolded, and relevant digital content. Their solution can be turn-key or tailored to your local needs.
Real-time and actionable insights for students, learning coaches, teachers, and administrators
Digital curriculum made specifically for virtual/online learning
Robust educator resources that are both course and activity-specific, including pacing guides, unit overviews with activity lesson plans, and PBL plans
---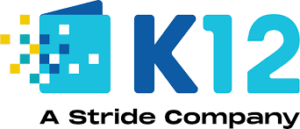 Stride's mission is to help learners of all ages reach their full potential through inspired teaching and personalized learning. This is done by providing clear pathways for learners to expand their skills, explore their options, and change their lives.
With insight and input from learners, parents, school districts, boards of education, and policymakers, Stride continues to provide more effective ways to learn—focusing on building the skills and confidence learners need to make their way forward—at every step in life.