Vendors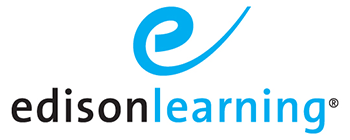 Used for Grades 6th – 12th
EdisonLearning is a leading international educational solutions provider with nearly 20 years of experience partnering with schools, districts, governments, organizations, charter authorizers, and boards. EdisonLearning offers core and remediation courses in Grades 6 through 12, as well as electives in languages, physical education, music theory, and many more.
---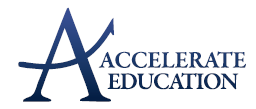 Used for Grades: K-5 and some HS electives
Accelerate Education provides Online Courses, Credit Recovery Courses, Blended Learning Objects, Digital Curriculum, Mobility Enabled Systems and Tools to increase educational opportunities and achievement to students and teachers in Grades K-12. CAOLA exclusively uses Accelerate Education for the K-5th grade curriculum as well as blended and HS electives.
---
Used for Grades 9-12
Apex Learning provides Advanced Placement courses for students that are unable to take such courses due to scheduling conflicts or a course not currently available at the school. Apex Learning standards-based digital curriculum sets high expectations for every student. The learner experience engages each student in active learning and supports student success by making rigorous content accessible to each student.
---

Used for Grades 8th-12th
SmarterMeasure Learning Readiness Indicator is an assessment meant to be a tool to determine online learning readiness. Students taking the online assessment can learn about themselves and have a better understanding of their strengths and opportunities for improvement. It measures 7 areas of student success including non-cognitive skills such as motivation, time management, and external factors in the student's environment. Administrators at schools can view student data as a proactive step to create an individual success plan for the student.
---

Used for Grades 3-12 and some HS electives
Odysseyware® is an innovative leader in digital learning across the country, offering standards-aligned learning resources with built-in assessments, dashboard access to actionable data, and customizable consulting service options that meet unique school and district needs.
As a company founded by educators, our mission is to continue to expand our educational resources, and enable and empower today's teachers, administrators, and students to achieve success and open doors for a promising future.
We are proud to lead the K-12 digital learning industry by adding social emotional learning to our comprehensive set of learning resources. With this inclusion, Odysseyware now offers an engaging curriculum and the latest in technology-enhanced tools to support success, both academic and social emotional, with a variety of flexible delivery options for schools to select in reaching the whole learner.
---

eDynamic Learning is North America's largest provider of middle and high school career and elective courses. Our catalog has over 100 specialized, high-interest courses in 16 different pathways to ensure that students leave high school with the knowledge and preparation needed to make life-shaping college and career decisions.