About Personalized Learning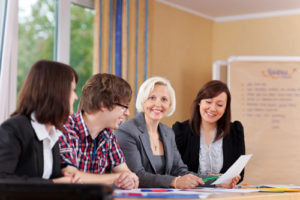 Two basic questions might come to mind as you consider personalized learning…
If personalized is truly personalized, there must be different approaches. What are they?
How can I learn more and get the support we'd need to meet our goals?
Learn more about personalized learning and the IU13 Personalized Learning Academy (PLA) below:
What is involved in personalized learning?
There are many possible elements to explore and consider. As you customize YOUR team's approach to personalized learning, we provide resources, expertise, and guidance in:
Designing and enacting competency-based classroom systems that ensure high expectations for all learners, including:
Anytime/Anywhere learning
Flexible pacing
Learning Progressions
Proficiency scales
Student goal-setting
Creating and cultivating learner-centered classrooms, including:
Learner profiles
Learner voice, choice, and advocacy
Authentic learning opportunities
Technology integration and blended learning models
Project-based learning
Using multiple measures of data to assess learning and informing next steps for learning outcomes and pathways, including:
Varied assessment types and varied evidence of learning
Formative assessment data to inform teaching and learning
Learner self-reflection and assessment
Frequent, timely, and meaningful feedback
Co-created learner portfolios
What does the IU13 Personalized Learning Academy actually look like?
Well, it depends. It's personalized! Tailor your focus within the Personalized Learning Academy as well as our extensive services to meet the specific needs of your school, educators, and learners. The path may vary, but the goals are constant. Our personalized learning experts will walk alongside your team to coach, facilitate, educate, and support as you:
Build the capacity of district and school leaders to understand, establish, and support a personalized learning approach to improve the achievement and growth of your learners.
Identify and implement research-based instructional strategies to support your approach.
Embrace the journey – where each step, both large and small, makes a positive difference for learners and success breeds success.
Plus, the Personalized Learning Academy is undergirded by strong, proven instructional practices to enhance learning every day.
What types of supports are involved?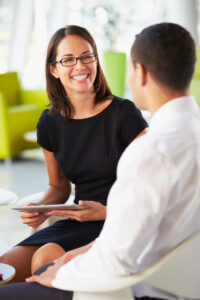 Among the tools and resources you may draw from are:
Nationally recognized speakers presenting a variety of established personalized learning models
In-depth resources on foundational elements of successful personalized learning
Action planning tools and facilitation to assess your needs and set your path
Research-based teaching strategies proven to accelerate learning
Synchronous and asynchronous learning modules targeted for your team
Ongoing facilitated sessions with colleagues inside and outside of your district
Instruction, coaching, facilitation, and ongoing support from our local Personalized Learning experts
Do you have more questions?
Please visit our FAQ page.
Let IU13 guide your personalized learning journey, and we'll equip and support your team on its successful path to meeting your school's goals.