Personalized Learning FAQs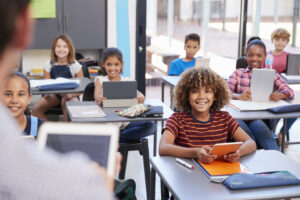 Personalized learning is a journey with the path you take customized to meet your district or school's needs. And when planning or taking any journey, you may have questions or be seeking a "road map" to guide the way. We're here to help! Please contact us for a free consultation to discuss personalized learning and what it might "look like" for you … and explore some frequently asked questions below to learn more, too:
Let IU13 guide your personalized learning journey, and we'll equip and support your team on its successful path to meeting your school's goals.