IU13 Outlook Fall 2019 Issue
A free program for parents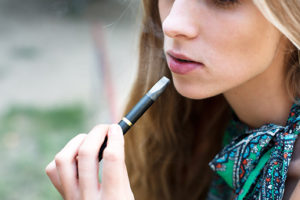 At the request of the school districts in Lancaster and Lebanon counties, IU13 will be hosting two events concerning the use of drugs and drug-related issues impacting adolescents today, designed to inform parents of the growing problem.
"Substance Use and Adolescents: How Parents Can Recognize the Signs" will be held on October 7th in Lancaster and October 14th in Lebanon (both from 6:30-8:00 pm). In collaboration with participating partners Caron Treatment Centers and Compass Mark, we will work to educate parents on this growing issue. The free seminars are for adults only (18+) and pre-registration is requested.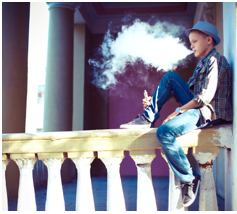 These FREE parent programs will focus on aspects related to adolescent use of drugs, alcohol, and tobacco. Some of the topics to be discussed include:
Physical and behavioral symptoms of substance use
Concealment of substances and paraphernalia
Packaging of substances
Prescription medication safety
Slang terminology
Where to go for help
Current trends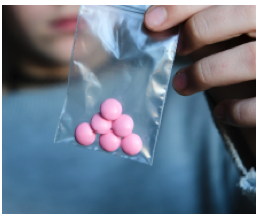 The harsh reality is this: drugs are chemicals. When a person puts these chemicals into their body – either by smoking, injecting, inhaling, or eating them – they tap into their brain's communication system and tamper with the way nerve cells normally send, receive, and process information. And according to Substance Abuse and Mental Health Services Administration, drug abuse is already occurring in students as young as 12.
In addition to the parent program, a similar program will be offered to school district and IU13 administrators, so that school personnel can remain informed about drug use affecting youth. Substance use in the school environment poses health, safety, and security concerns for all.  According to the Pennsylvania Youth Survey 2017 (PAYS), Pennsylvania students reported higher use during their lifetime than the national rates for the following:
Alcohol use: PA 8th graders – 9.9% higher, 10th graders – 10.8% higher, and 12th graders – 7.7% higher than nationally
Cigarette use: PA 12th graders – 29.0% vs. 26.6% nationally
Smokeless tobacco use: PA 12th graders – 15.9% vs. 11.0% nationally
Narcotic prescription drug use: PA 12th graders – 8.8% vs. 6.8% nationally
These facts are startling, thus it is vital for parents, guardians, and school personnel to know that all children are susceptible to the negative effects of substance use. Learning about what is impacting our children, how to recognize when there is a concern, and where to get help is key to ensuring their health.
"Schools, families, and communities can work together to build protective factors in children to prevent substance use," reminds Susan Billy, Manager of Behavioral Health Support Services at IU13. "Drug use does not discriminate against age, gender, race, socio-economic status or religion. Each one of us can be impacted by [its] negative effects."
About the Sessions:
Lancaster County Event
October 7, 2019: 6:30-8:00 pm
The Conference and Training Center at IU13, 1020 New Holland Ave., Lancaster
Presented by Caron Treatment Centers
Lebanon County Event
October 14, 2019: 6:30-8:00 pm
IU13 Lebanon County Offices, One Cumberland Street, Lebanon
Presented by Compass Mark
Who should attend?
Lancaster and Lebanon County parents and guardians. (Attendees must be over 18.)
Members of the press are welcome at both events. Please join us in educating our communities about drug-related concerns.
School district personnel need to register via their district superintendent.
Cost:
Free
Media Contact:
Shannan B. Guthrie, 717-606-1702 or shannan_guthrie@iu13.org
Event Contact:
Susan Billy, 717-606-1622 or susan_billy@iu13.org