Head Start Celebrates 40 Years of Success
This past April, Northwest Elementary (Lebanon SD) was filled with laughter, music, snacks, and celebration in honor of the 40th anniversary of the Lebanon County Head Start program.
Head Start is part of IU13's Early Childhood and Special Education Services Department and aims at promoting school readiness for children ages 3-5 in low-income families by supporting a child's whole development. This "wholeness" includes health and wellness, mental health, nutrition, parent education, goal setting with families, and more.
Brenda Hanthorn, Director of Head Start at IU13, notes that, "We view families as the child's first and most important teacher. Therefore, they serve an important role in our program."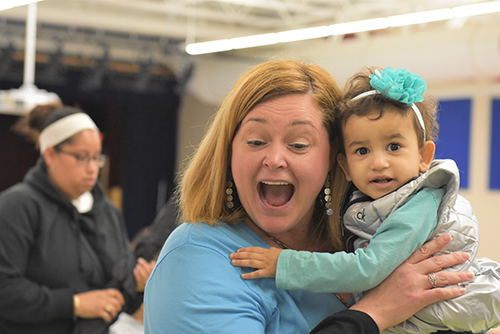 There are a total of 14 classrooms throughout Lebanon County, which serve children in all six school districts.
The day of the celebration was complete with games, snacks, and entertainment from children's entertainer and musician Mark DeRose. Lebanon County Mayor Sherry Capello, Lebanon County Commissioner Jo Ellen Litz, and Karen Ludwig from Congressman Dan Meuser's office also came by to partake in the festivities.
In addition to celebrating 40 years of service to the community, we had the honor of celebrating Barbara Rhoads, who has been working in the program for the past 40 years — since it all started!
Congratulations to all the educators and staff that make this amazing program possible!
*Please note: The video contains photos from the community event, which was open to the general public.