Students Complete Tech Management Program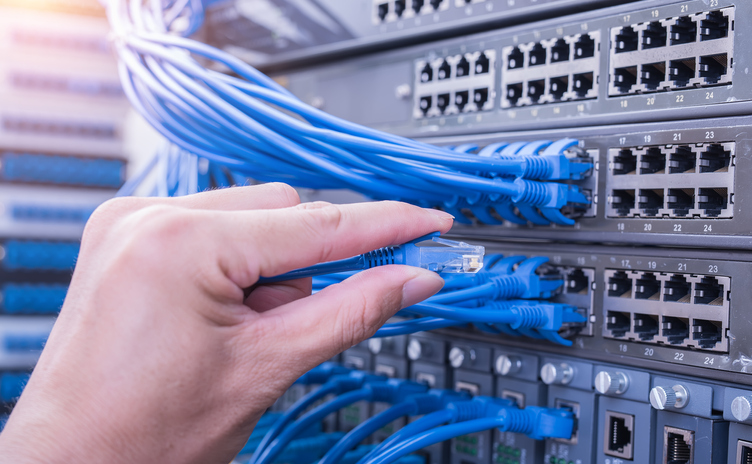 In a unique leg-up career opportunity, six high school students from five districts in Lancaster and Lebanon counties participated in an eight-week paid internship through IU13's Technology Management Career Pathway program this past summer. The program consists of a combination of school- and lab-work, plus mentoring and hands-on training, culminating in preparation to take a Microsoft Technology Associate exam to obtain the specified certification.
"Achieving a Microsoft Certification enables students to confidently enter the workforce with proven technical skills and an internationally recognized certification, both of which can significantly increase their chances of finding employment," says Jessica Diller, Program Director for Technology/Marketplace Services at IU13. "On average, Microsoft certified technologists earn 15% more than their uncertified peers and are often entrusted with supervising their peers — putting these students on the fast track for a promotion."
The students were recommended for the program by their guidance counselor or tech-ed teacher. Most of them worked at the main IU13 office in Lancaster or within their home schools. The students were able to select from two pathways: data science or IT infrastructure (with IT infrastructure containing two tracks: Networking Fundamentals and Windows Server Administration).
After choosing their pathways, IU13 provided computers and access to the online curriculum, where they read chapters in their e-book, reviewed PowerPoint presentations, and completed labs. Bi-weekly assessments and quizzes kept them on track so that, by the end of June, they were prepared to enter the summer paid internship portion of the program.
The four students who chose the Networking Fundamentals track received hands-on hardware setup and maintenance training. They learned to:
Replace network switches and wireless access points
Configure switches, upgrade switch firmware, and clear configurations in preparation for recycling
Set up network monitoring software
Complete fiber optic cable replacement/termination
Additionally, two students assisted with network installation projects at two local districts.
The Windows Server Administration track was a valuable experience in working on the front and back end of IT server operating system support for the remaining two students. They set up both servers from scratch and conference center podium electronics, configured operating systems and iPads, imaged computers, and upgraded server operating systems. They also got to work with users as they deployed websites, trained departments on 3D printing, and answered help desk tickets.
The internship ended with preparation for the Microsoft Certification. Participants received an exam review kit and were encouraged to contact IU13 when they feel prepared to take the test. IU13 will work with each student to schedule the exam.
The program is open to junior or senior students, aged 16 as of May 31, who are interested in learning more about careers in information technology. The next program starts in January 2020; interested students should visit https://www.iu13.org/educators/general-education-k-12/career-readiness/tmcp/ for more details and to fill out a contact form.
To learn more, contact Jessica Diller at Jessica_diller@iu13.org.