IU13 Outlook June 2018 Issue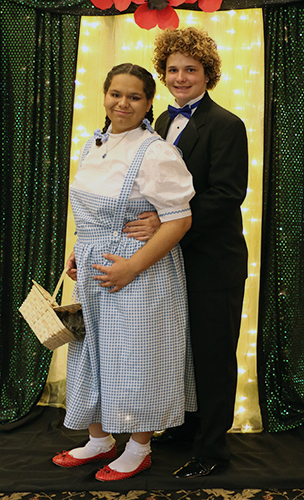 Following the Yellow Brick Road to a magical night, 90 students in local special education programs gathered for an annual tradition — the IU13 Prom.
These students had the opportunity to enjoy two prom nights – one at their home school district, and, thanks to this special event, they could attend a second prom night with their IU13 classmates and peers from other districts.
The theme of the night was "Follow the Yellow Brick Road," but, as one volunteer shared, the quote of the night that may have outshined the theme was one spoken by Glinda, the Good Witch, "You are CAPABLE of MORE than you know."
The efforts of many combined for a wonderful event. Among those involved were Bent Creek Country Club, which once again welcomed the promgoers; the Bippity Boppity Boo Shop, which made dresses/tuxedos available for many students; and 40 volunteers/chaperones who helped all run smoothly. As one volunteer shared, "At the end of the day, the most rewarding thought was when a student came up to the check-out table and said 'I just want to thank you all for everything you did tonight. It was great.' That was worth every minute put into this event."
We could tell more, but prom photos tell the story so much better!