Partnerships to Be Proud Of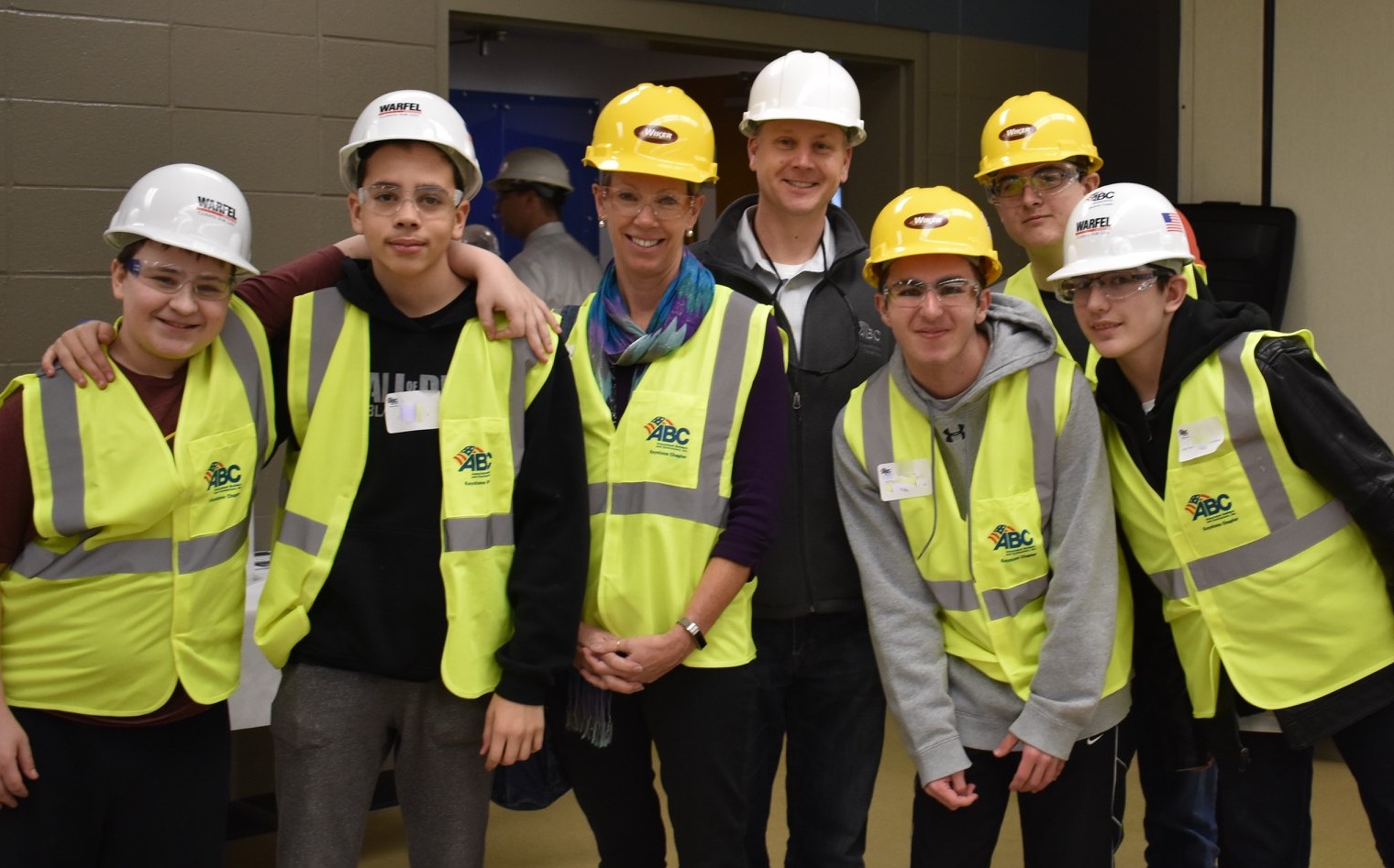 "Helping one person might not change the whole world, but it could change the world for one person." – Unknown.
Thanks to the exceptional support of hundreds of local business partners, worlds are changing for students in the IU13 Job Training Services program.
The goal of IU13 Job Training Services is "to teach job skills, social awareness, and work ethics for empowering students to gain and maintain independence as they transition into adult life." Through Job Training Services, students are given the opportunity to network with established and growing business partnerships, along with dedicated job trainers who work in regional areas of both Lancaster and Lebanon counties. These trainers allow students to experience hands-on demonstration and skill development, while directing them to learn necessary job skills for success in a competitive employment environment.
Honoring Our Partners
The annual Partnership Appreciation Luncheons give IU13 the opportunity to express gratitude and thanks to all community partners for opening their doors, businesses, and hearts to support students in their journey towards independence. Partnerships can include local businesses, employers, agencies, school district personnel, and internal IU13 partners. These partnerships give students the chance to explore career choices, understand realistic expectations for employment, gain real-life work experiences, build resume-strengthening skills and contacts, and oftentimes, receive their first paycheck. Community partnerships allow IU13 Job Training Services the invaluable ability to support students as they learn, experience, and achieve their goals.
The Lebanon County Annual Partnership Appreciation Luncheon was held on Tuesday, April 24, 2018, at All About You Catering, with 125 guests in attendance. Speakers included:
Melissa Retallack, Environmental Services System Coordinator, Masonic Village;
Jasmin Lopez, Assistant Manager, Goodwill Industries; and
Kathryn Grove, Lebanon High School Guidance Counselor.
Student speakers at Lebanon included:
Rachelle Vazquez, Lebanon School District Senior;
Henry Grieco, Palmyra Area School District Senior; and
Joshua White, Northern Lebanon School District Senior.
The Lancaster County Annual Partnership Appreciation Luncheon was held Thursday, April 26, 2018, at The Conference & Training Center at IU13, with 265 guests in attendance.
Partner speakers included:
Mike Killinger, Director of Nursing, Penn Medicine Lancaster General Health; and
Meghan Lyons Cowan, Founder & Director of Lasata and Lasata Farm.
Student speakers included:
Cassidy Arment, Pequea Valley School District Senior;
Sabrina Halbleib, Elizabethtown Area School District Senior; and
Courtney Todd, Solanco School District Senior / Project SEARCH Graduate.
At both luncheons, speakers were thoughtful and touching, while genuinely remarking on how working with both IU13 and students has had a positive impact on them as individuals, their workplace, and coworkers. Likewise, student speakers were well-prepared, presenting with a confidence that displayed their growth and maturity well. Overall, IU13 is incredibly proud of all students' achievements and experiences in the Job Training program, and are grateful to have been a part of their journey.