Grads Ready to Work through New Program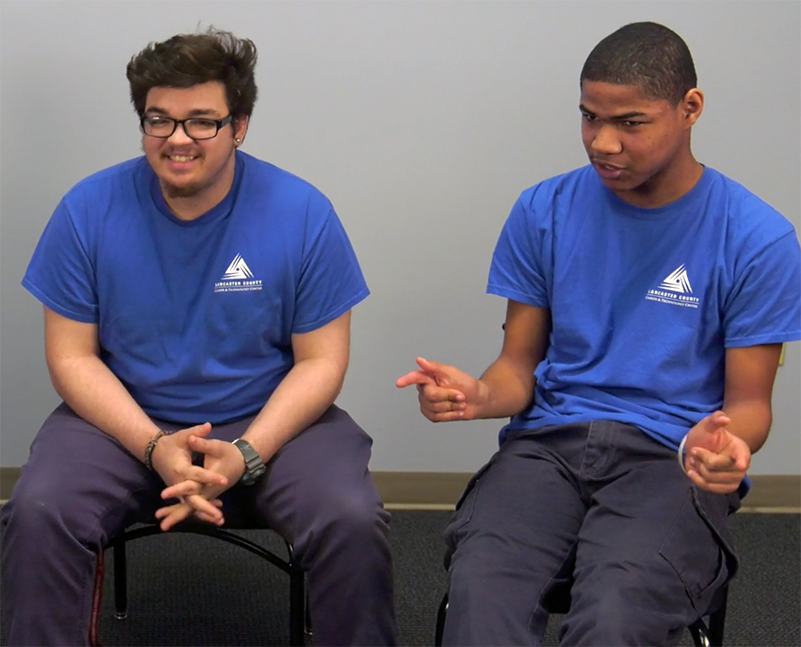 Graduates leaving a new IU13 program take more than "just" a diploma — they graduate with real-world training and certifications, prepared to take their next step! Forklift training, OSHA certification, and CPR/First Aid certification … these are among the valuable skills that students in the Materials Handling and Logistics (MHL) Program receive. This new IU13 work immersion program was designed for students with disabilities in order to prepare them for post-graduation employment. The program benefits students by making education more relevant, while allowing employers to hire job-ready individuals. In addition, MHL helps students develop positive work habits, assess their abilities, expand their professional networks, and become better informed in order to make decisions before accepting a job offer.
MHL uses a co-teaching model with students, with two teachers delivering instruction simultaneously to the class. This approach allows students with disabilities to feel more connected to the group, while still being taught in an individualized manner. IU13 partners with Lancaster County Career and Technology Center (LCCTC) and the Office of Vocational Rehabilitation (OVR) to teach students valuable vocational, employability, and independent living skills. MHL likewise partners with various businesses throughout Lancaster County in order for students to gain work experience, to job shadow, and to potentially gain employment. Some of these businesses include The Jay Group, Bench Dog, Four Seasons, Patterson Logistics, and People Share-QVC.
The program was created when IU13 staff identified a need in the community for material handling. So, they partnered with companies and businesses to give students work-based, hands-on experience. Now, students feel prepared for employment, with some already maintaining jobs as managers or packers. One student remarks, "I feel like I could go to a lot of warehouses now…I'm qualified and confident; now I have something to look forward to." Thirteen students graduated from the program this year, and because of it, many felt well-equipped and ready for work after graduation.
Discover more in this brief video: