Benefits through Onsite Physical Therapy
Promoting Wellness for Staff While Helping to Maintain Costs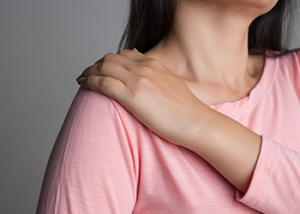 When IU13 launched the Health and Wellness Centers in 2015 for use by eligible staff and dependents, the overall goal was to maintain high-quality and competitive health care, while controlling ever-escalating costs. A key ingredient in the program was adding physical therapy services to the Centers, which resulted in a partnership with the Tx:Team.
The Tx:Team is an onsite/near-site physical therapy team dedicated to helping eligible staff and dependents attain maximum healing and to take the patient as close as possible to a pre-injury/pre-illness state. Tx:Team offers individualized treatments to best suit the needs of patient. At the sites, evaluative clinical examinations provide a very personalized approach to wellness.
"The Tx:Team is a valued partner in the Health and Wellness initiatives provided to eligible staff and dependents," commented Diane Schall, Program Director of Human Resources Operations for IU13. "There is a high demand for physical therapy services, and when this service was brought to the conveniently located Health & Wellness Centers, the healing process became more convenient, too!"
Unlike most physical therapy models, the Tx:Team offers a multitude of one-on-one services. This includes services such as rehabilitative, therapy, and management and consultative. Our model reduces the number of overall visits needed for patients to attain maximum recovery. As of the fourth quarter 2018, 266 patients have used these personalized services!
In addition to convenience and quality, another very important point is that the services are free to eligible staff and dependents. In other words, there are no deductibles, no co-payments, and no co-insurance! Add that to the cost savings to IU13, and this health benefit has a positive effect on all involved!