Student Bazaars Promote Interactions and Smiles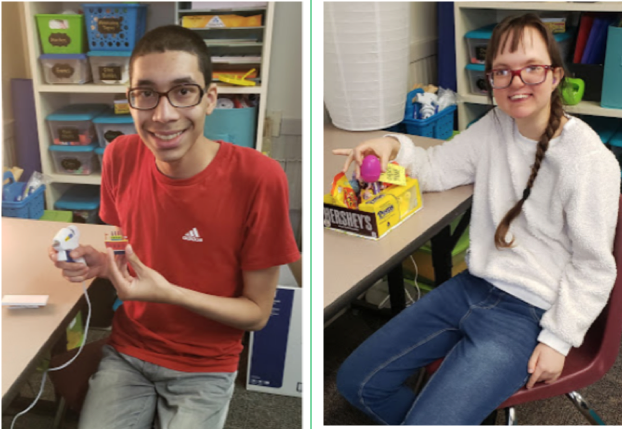 In just a few short days, hundreds of students will gather to promote their class mini-businesses and sell their amazing, heart-warming products. The IU13-hosted Spring Student Bazaars will be held in each county (Lancaster and Lebanon) featuring students from local school districts and IU13 classes, and you're invited! While there, you'll see products such as: flowers, jewelry, blankets, garden décor, and more – and, of course, the young entrepreneurs eagerly waiting to tell you about their crafts!
The Student Bazaars encourage development of valuable work skills and a basic understanding of marketing, advertising, and sales. Students select the product(s) they want to make as part of the mini-business, make a plan, get supplies, and start crafting. Then, as they prepare for the Student Bazaars, they learn skills for interacting with customers and selling their products. And, any money they make from the event goes back to the mini-businesses!
"The Student Bazaar is a highlight for our students, and they look forward to it every year," stated Melissa Garvey, IU13 Job Trainer. "This year we are selling Candy Easter Baskets, Mason Jar Easter Decorations, and Spring Clips. Our students are very excited to attend the event, interact with others, and sell their products. It means so much to them when people ask about and buy their products."
Both events are free and open to the public. So tell a friend (or two) and visit the Spring Student Bazaars. We promise, you'll walk away with a smile and some cool spring crafts!
Lancaster County Spring Student Bazaar
Thursday, April 4th, 2019 (9am-1pm)
The Conference & Training Center at IU13
1020 New Holland Ave, Lancaster, PA
Lebanon County Spring Student Bazaar
Thursday, April 11th, 2019 (9am-1pm)
Cornwall Manor
One Boyd Street, Cornwall, PA
For more information, contact Doreen Unton: 717-606-1863 or doreen_unton@iu13.org