Tech Talk Live Celebrates 10 Years!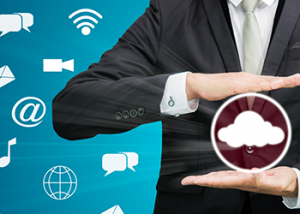 The Technology Services (TS) department at IU13 saw a need to serve and embraced the opportunity!
Around 2009, a member of the IU13 Tech Services team was looking for a local conference for Information Technology (IT) professionals who work in an educational environment. While there were conferences showing how to integrate technology into classrooms, there were very few that focused on the day-to-day issues that technology professionals face. So, the TS department brainstormed ideas – and Tech Talk Live was born. Now, ten years later, it is known as one of the top conferences for technology specialists working in the field of education.
Held every year, Tech Talk Live is a three-day conference focused on the nuts and bolts of IT. It is specifically tailored for technology professionals who work in schools, including technology directors, system administrators, network engineers, and desktop support staff. Tech Talk Live's main objective is to provide attendees with specific skills and knowledge to take back and implement in their respective districts.
Over the past years, Tech Talk Live has grown significantly. Initially, the team was hopeful of getting even 100 attendees or any sponsors. Today, they have 300 attendees and over 60 sponsors.
What makes this event so different, and so successful? For one, this event is unique, as it targets an audience that remains largely unreached. In addition, the team keeps the conference small enough so that it feels like it is "their" conference – like each attendee "belongs" to its success. Attendees feel connected and part of a larger group.
In the past, the conference has hosted a number of speakers ranging from cybersecurity experts, "ethical" hackers, comedians, and even a technical magician. During their first year, they featured David Pogue, technology columnist for Yahoo Tech and the New York Times. Pogue also works as a technology correspondent for CBS News Sunday Morning and as a columnist for Scientific American. For their first year, the team invited him to draw in a crowd, and this year, they are inviting him back in celebration of their tenth anniversary.
In the future, the team hopes that the conference continues to grow. However, with growth comes the potential for overcapacity. "There is something special about keeping the event 'smaller,' if you can say that 300 people is small," stated Jessica Diller, Tech Talk Live event manager, with a smile. "Tech Talk Live is a unique event, designed to meet a specific audience. The attendees feel connected to the event – and generally, attend every year to learn about new and innovative solutions affecting their work. We want them to continue to feel connected and inspired. After all, that is why the event was created in the first place."
Over the past ten years, Tech Talk Live has provided invaluable knowledge and insight to technology professionals across Pennsylvania and beyond. The team hopes this continues for many more years to come.
It is not too late to register!
Dates: May 6 – May 8, 2019 (9:00 AM – 4:30 PM). Lunch and snacks provided — tenth anniversary dinner at The Inn at Leola Village on May 7.
Register and learn more here: http://techtalklive.org/register/