"Together…We Can Do So Much"
Gearing up for the 26th Annual IU13 Education Conference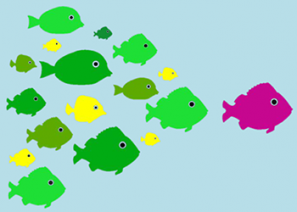 Helen Keller was the first to coin the phrase: "Alone we can do so little; together we can do so much."
This quote has impacted the lives of many, as well as impacting the work of IU13. In planning for the Annual IU13 Education Conference, this phrase served as an inspirational tool for selecting the conference theme.
The Annual Education Conference encourages togetherness by inviting teachers of all disciplines and students from all populations. In addition to teachers, the conference welcomes parents, paraeducators, administrators, specialists, and community members alike to celebrate the collaboration undertaken to support positive student outcomes, every day. Program Director for Early Childhood and Special Education Services Dr. Kathy Rose notes that "[t]his year's conference focuses on collaborating and working as a team to educate all students through innovative approaches to teaching."
The conference will begin with keynote speaker Jeremy Anderson, who overcame struggles in his youth to become both an author and inspirational speaker. He will focus on establishing an environment needed to cultivate both student rapport and academic success.
In addition to the keynote speaker, attendees will be able to choose breakout sessions around topics from trauma sensitive practices and working with challenging behaviors, to instructional technology, mental health needs, literacy, math, and STEM. The conference is a day full of learning, networking, and collaborating so that we can provide the best supports possible to students.
Join the conference:
June 18, 2019
8:30AM-3:30PM  (Lunch and breakfast are provided)
Location: Lampeter-Strasburg High School, Lampeter, PA