Meet the Autism Solutions Team
---
Dr. Carolyn Bruey
As the Program Supervisor of Autism Solutions, Dr. Carrie Bruey brings over 35 years of experience working with individuals with Autism Spectrum Disorders and their families.
Dr. Carrie Bruey earned a Doctorate in Psychology from the Graduate School of Applied and Professional Psychology of Rutgers University. Dr. Bruey is a Board Certified Behavior Analyst (BCBA), Pennsylvania Licensed Psychologist, Pennsylvania Certified School Psychologist, and holds a Pennsylvania Department of Education Supervisory Certificate.
For over 20 years prior to joining Lancaster-Lebanon IU13, Dr. Bruey was in private practice focused specifically on providing psychological services for children and adults on the Autism Spectrum and their families. Services included individual therapy, family therapy, parent training, staff training, programmatic consultations, psychological testing, diagnostic evaluations, and development of multi-state conferences that addressed topics specific to developmental disabilities.
Since joining IU13 as the Supervisor of School Psychologists, Dr. Bruey has supported a variety of IU13 special education programs across Lancaster and Lebanon counties but has mainly provided administrative support to our Autistic Support programs. Dr. Bruey was the onsite administrator of one of IU13's center-based programs supporting students with Autism exhibiting significant behavioral challenges. She has also provided supervisor oversight to our Board Certified Behavior Analysts in the creation and monitoring of Positive Behavior Support Plans for students with Autism Spectrum Disorders.
In addition, Dr. Bruey continues to provide extensive professional development in areas specific to evidence-based best practices such as reviewing the National Autism Center's Evidence Based Guidelines, Diagnostic Criteria for Autism Spectrum Disorders, creating effective Functional Behavior Assessments and Positive Behavior Support Plans, data collection and analysis, and Crisis Prevention Institute techniques. She also conducts monthly individual mental health consultations to parents within the Lebanon Head Start and Early Head Start programs as well as parent training workshops.
Dr. Bruey has published extensively in the area of Autism Spectrum Disorders:
Bruey, C.T. & Urban, M.B. The Autism Transition Guide: Planning the Journey from School to Adult Life. Baltimore, Maryland: Woodbine House Publishers, 2009.
Bruey, C.T. & Vorhis, N. "The Lancaster-Lebanon IU13 Autistic Support Program". In Jan S. Handleman & Sandra L. Harris (Eds.), School Age Education Programs for Children with Autism, Austin TX: Pro-Ed, 2006.
Bruey, C. T. Demystifying Autism Spectrum Disorders: A Guide to Diagnosis for Parents and Professionals. Baltimore, Maryland: Woodbine House Publishers, 2004.
Bruey, C.T. "Daily Care of Your Child with Autism". Michael D. Powers (Ed.), Children with Autism: A Parents' Guide. Baltimore, Maryland: Woodbine House Publishers, 1989; Revised Ed. 2000.
Powers, M.D. & Bruey, C.T. "Treating the Family System". In Michael D. Powers (Ed.), Expanding Systems of Service Delivery for Persons with Developmental Disabilities. Baltimore, Maryland: Paul H. Brookes Publishing Co., 1988.
Harris, S.L. & Thorwarth (Bruey), C. "Behavioral Interventions for Families of the Developmentally Disabled". In I. Fallon (Ed.), The Handbook of Behavior Family Therapy. London: Guilford Press, 1988.
Wolchik, S.A., Harris, S.L., Milch, R. and Thorwarth (Bruey), C. The efficacy of training parents in groups as teachers of their autistic children. Australian Journal of Human Communication Disorders, 1986, 14, pp. 21-31.
Thorwarth (Bruey), C. "Generalization of parent training effects in structured versus unstructured settings: The use of discrete commands and reinforcement by parents of autistic children who participated in a parent training program". Unpublished Dissertation, 1982.
Julianna Brim, M.Ed., BCBA, LBS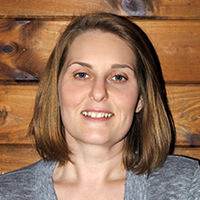 Julianna Brim is a Board Certified Behavior Analyst and a Licensed Behavior Specialist. She has 20 years of experience working with children and adults with developmental disabilities and mental health disorders in both a professional and volunteer capacity. In her work as a Behavior Analyst, her main focus has been with individuals with communication needs. Julianna helps by providing assessment and skill development, and working with individuals displaying problem behaviors. Julianna is passionate about disseminating Applied Behavior Analysis (ABA) through her work with teams, professional training, supervision of future behavioral clinicians, and showing the value of ABA through individual successes with clients.
Dr. Titina Brown
Titina Brown is a certified school psychologist who completed her doctoral training and received a certificate in cognitive behavioral therapy from Philadelphia College of Osteopathic Medicine. Titina enjoys working with a wide range of clients. She has experience in adult mental health and drug and alcohol counseling, and has taught on these topics at Millersville University. Her current professional focus includes working with high school aged students on the Autism spectrum to prepare them for life after graduation, assessing and intervening with concerns regarding executive function and social skills building. She is President of the Association of School Psychologists of Pennsylvania.
Yolanda Larson, LPC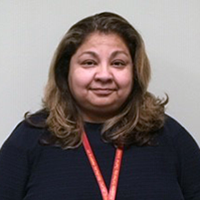 Yolanda Larson is a Licensed Professional Counselor who enjoys working with children, adolescents, adults, and families. Her clinical focus includes children with Autism and the myriad of behaviors that may encompass this diagnosis such as anger/explosive behavior, ODD, ADHD, Anxiety, Depression, OCD, etc. Her clientele primarily seeks strategies and therapeutic interventions for emotional regulation, non-compliance/defiance, conflict resolution, impulse control, executive functioning, low self-esteem, social skills, self-sufficiency, time management, academic concerns, and family/relationship conflict.
Find out more: