State Initiatives
IU13 provides support to schools and districts in Lancaster and Lebanon counties in the implementation of state initiatives administered by the Pennsylvania Department of Education (PDE).
A highly trained team of curriculum consultants and specialists offer professional development and training at IU13, and are available for on-site support at your school or district. The following list is an example of current PDE initiatives that IU13 supports: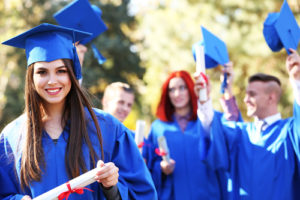 Comprehensive Planning and School Improvement
Through consultation and technical assistance, IU13 supports districts and schools in the comprehensive and school improvement planning processes to support the improvement of educational systems and to maintain compliance with state and federal mandates under Chapter 4, Chapter 14, Chapter 16, and Chapter 12.
PA Value-Added Assessment System (PVAAS) and eMetric
IU13 offers support to districts and schools in the effective use of PVAAS (growth data), in conjunction with achievement data available in eMetric, to make data-informed instructional decisions to ensure the academic growth and achievement of all students.
Classroom Diagnostic Tools (CDTs)
IU13 provides assistance to schools in the use of CDTs, online tools made available by PDE to provide diagnostic information in order to guide instruction and provide support to students and teachers. These tools (available at no cost to districts) include assessments and reports that assist educators in identifying students' academic strengths and areas of need.
PA Core Standards
Through a range of curriculum and instruction services, IU13 literacy and mathematics content experts are available to support districts in their implementation of the PA Core Standards for English Language Arts and Mathematics.
Keystone Exams and Project-Based Assessments
IU13 offers technical assistance to administrators and teachers in the administration of Keystone Exams and Project-Based Assessments to support student achievement and compliance with state and federal mandates under Chapter 4.
Educator Effectiveness & Student Learning Objectives (SLOs)
Curriculum consultants at IU13 are available to offer consultation, technical assistance, and professional development to administrators and educators in the implementation of Teacher Effectiveness, Principal Effectiveness, Specialist Effectiveness, and Student Learning Objectives (SLOs) to support the growth of educators and maintain compliance with state mandates under Act 82.
For more information, please call 717-606-1764 or email State Initiatives.