Accelerated Learning
Learning has been interrupted since the spring of 2020 due to the COVID-19 pandemic. IU13 is committed to supporting member school districts in their efforts to accelerate learning for students during the 2021-2022 school year by providing technical assistance, consultation, and professional development in four areas.  
IU13 is supporting member districts with…
Healthy System Conditions

that both engage community

stakeholders in fully understanding the needs of the system and respond with staffing, technology, scheduling, and continuous improvement processes that create the conditions for acceleration of learning.

Supportive Learning Environments

that

place inclusive, trauma-informed principles at the core of planning to create a safe space for learning, form positive and supportive relationships, and support students and staff to mentally and socially recover. 

High-Quality Academics

that

cultivate a thriving data culture to ensure every student has access to the instructional strategies, resources, and supports necessary to successfully engage with and master grade-level content.

A System of Scaffolded Supports

that p

rovide a continuum of evidence-based academic, behavioral, social, and emotional supports aligned with student needs.
---
Accelerated Learning Events
Here is a list of upcoming professional learning opportunities to support member districts with accelerated learning.
Collective Efficacy: How Educators' Beliefs
Impact Student Learning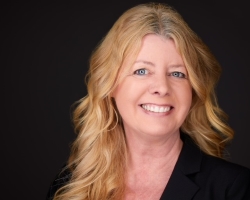 Dates:
Day 1: Monday, June 13th, 2022 Time 8:30 AM – 3:30 PM
Day 2: Tuesday, June 14th, 2022 Time: 8:30 AM – 3:30 PM
Day 3: Wednesday, June 15th, 2022 Time: 8:30 AM – 11:30 AM
Facilitator: Dr. Jenni Donohoo, Director of the Jenni Donohoo Center for Collective Efficacy
Host: Dr. Kelly Galbraith, IU13 Program Director of Teaching and Learning
Description: School leaders play an important role in creating the conditions necessary to achieve collective efficacy within and across schools. When teachers share a sense of collective efficacy it results in greater job satisfaction, resilience, implementation of evidence-based practices, and impact. In many cases, the current global health crisis has placed educators' efficacy at risk. During the first two days, school leaders will learn what collective efficacy is and why it's important, especially given the current challenges school leaders are facing today. Audience members will also examine the enabling conditions for collective efficacy along with a model for leading collective efficacy.
Participants will consider three overarching questions:
What is collective efficacy and why is it important?
What influences collective teacher efficacy?
How can we foster collective teacher efficacy?
On the third day, formal district and school leaders will examine how to build collective leader efficacy in schools.
Registration:
---
View recordings of previous webinars here, and access webinar resources here.
Please contact our Accelerated Learning team with questions or requests: