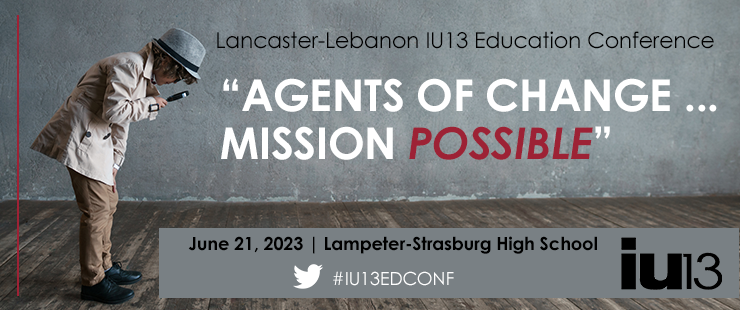 Education Conference
June 21, 2023 @ 8:30 am
-
3:30 pm
Registration is now open for the Lancaster-Lebanon IU13 Education Conference!
Register Here: https://www.mylearningplan.com/Conference.asp?D=10019&H=1&I=4356652&M=V
Lancaster-Lebanon IU13 is devoted to providing innovative approaches to supporting the highest academic and social-emotional outcomes for students in Pennsylvania and values all opportunities to serve the educational community. IU13 welcomes everyone who takes part in any aspect of the complex process of educating students to participate in this conference.
Questions? Please contact Linda Murr (linda_murr@iu13.org).