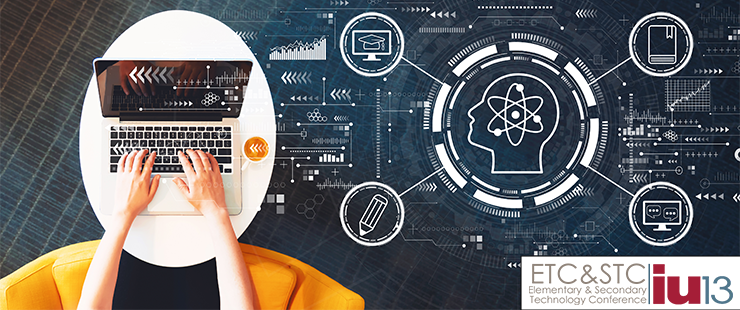 Elementary & Secondary Technology Conferences
December 13, 2022
-
December 14, 2022
Elementary Technology Conference held on December 13, 2022

Secondary Technology Conference held on December 14, 2022
We are super excited to have Gerry Brooks as our keynote speaker for both 2022 Conferences! PA Teacher of the Year Elizabeth Raff (Grade 6 Teacher, Pequea Elementary School, Penn Manor School District) will be an additional keynote speaker for our Elementary Conference. The annual Elementary Technology Conference (ETC) on Tuesday, December 13th is designed especially for K-6 educators, while the Secondary Technology Conference (STC) on Wednesday, December 14th is designed especially for Grade 7-12 educators. Join your colleagues as they share ways to engage your students with technology-rich lessons and ideas. Choose from 30+ sessions on instructional best practices, virtual learning, Esports, educational tools, and more!
We are excited to offer sessions that will present ideas for technology use in all classrooms and subjects, plus sessions that will focus on specific content areas. Check out our Elementary & Secondary Technology Conference website for more details.
Registration – Open now
Registration Options:

In-person for ETC
In-person for STC
In-person for both ETC & STC
LIMITED Virtual Access (includes all pre-recorded sessions and limited (10 to 12) live-streamed sessions. Please note the keynote sessions will not be live-streamed or recorded.)

Call for Proposals – Open through 9/30/22*

*If accepted, the primary presenter receives free admission to the conference (for which they are accepted)!
For more information contact Keith Royer, keith_royer@iu13.org, or Tim Leister, timothy_leister@iu13.org.