Tuition Discounts for Educators
Higher Education Partnerships for Local Educators
Social, Emotional, and Behavioral Wellness Certificate Program
– Lebanon Valley College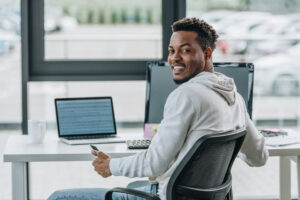 IU13 is excited to partner with Lebanon Valley College to offer individuals working in both public and non-public schools in Lancaster and Lebanon Counties a 25% discount on standard tuition costs for their Social, Emotional, and Behavioral Wellness Certificate program.
Lebanon Valley College's online certificate program consists of 12 credits and helps educators to support students with social, emotional, and behavioral needs.
Program information including the application to enroll are located on Lebanon Valley College's website:
In addition to submitting the required application materials, interested applicants must complete Lebanon Valley College's Preferred Partner Program Enrollment Form and email it to Cherie Van Zant, Associate Director of Graduate and Professional Studies, at vanzant@lvc.edu in order to receive the discount. *Standard tuition rates are subject to change without notice.
For more information about the Social, Emotional, and Behavioral Wellness Certificate, please call 717-867-6089 or email graduateadmission@lvc.edu.