Job Training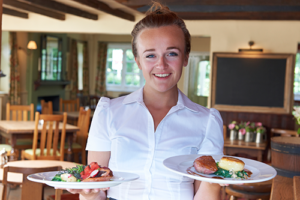 Job Training Services provides high-quality special education services to students, parents, and school districts with a focus on individual student progress and successful transition to life after school.
Our goal is to teach job skills, social awareness, and work ethics for empowering students to gain and maintain independence through employment.
IU13 works with over 700 businesses in Lancaster and Lebanon counties to provide youth with the work-based experiences they need to successfully transition from the classroom to the workplace. Businesses – learn more
here
!
How does Job Training support students?
Middle School
During middle school years, job training services may include consultation with the classroom teachers to arrange tours, speakers, service learning projects, and/or school-based work experiences. This is an ideal time to start building vocational and occupational skills.
High School
During high school years, job training services include educational work experiences in schools, on school campuses, and at community-based businesses and nonprofit organizations. Services may also include instruction and support to students who are ready for part-time or full-time employment.
Services include:
Career exploration
Application and resume building
Interview skills and experience
Internships
Guest speakers and business tours
Job shadowing opportunities
Skills acquisition

How does Job Training support schools?
IU13 provides classes and/or support services for students in various programs. Job Training Services is an exceptional resource providing assistance to students who need community-based vocational instruction. Services are designed to be part of a multi-year transition plan, especially for students for whom employment is a post-graduation outcome. Learn more in our brochure. >>
Services include:
On-site job training services
FLSA/Labor Law compliance
Volunteer work experience opportunities
Community-Based work experience opportunities
Competitive employment support
Learn more – Check our FAQs for Schools

How can business partners get involved and make a difference?
Find out how your business can sponsor work experience opportunities for students with disabilities — partnering with IU13 to help students, supported by Job Trainers, gain necessary skills and knowledge toward an independent future. Working together can build a strong partnership for student success and a future workforce that is prepared and dependable. Contact us to learn more about the possibilities! Learn more in our brochure. >>
Learn more – Check our FAQs for Businesses
Is your business interested in learning more about partnering with IU13?
Please contact us at
specialeducation@iu13.org
or call 717-606-1738.