Workforce Education Success Stories
An Employer's Story: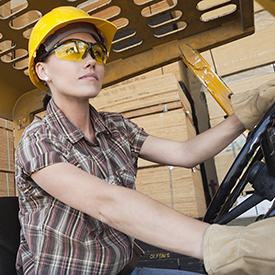 RR Donnelley cites better communication, increased productivity, greater teamwork, and a safer workplace among the many benefits of arranging IU13 Community Education classes for its employees.
Non-native English-speaking employees are now more confident in using English at work. Instead of pretending they understand, workers are able to ask for clarification to make certain they understand what is required on the job. Additionally, with an increased vocabulary base, workers are now able to follow directions better and are more prepared to report problems when they arise.
Supervisors indicate that communication and productivity in the workplace have improved; the miscommunication that leads to inefficiency has decreased, and teamwork is now more effective.
With a workforce who can communicate better in English, management is now secure in knowing safety in the workplace is more attainable.
---
A Student's Story: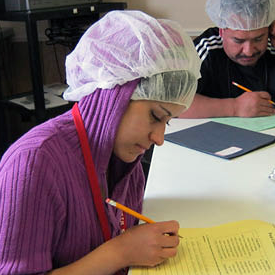 Born in Puerto Rico, Nidia Torres completed ninth grade in her native country and then lived in the U.S. for six years without further education or training. At 18, she began her first job as a factory worker for BC Natural Chicken. Nidia speaks highly of the IU13 ESL class held at the workplace: "I love the teachers. They are willing to explain something over and over again if I do not understand. Also, they correct my mistakes so I can improve my English vocabulary." Nidia was pleased that she learned basic English concepts that were very useful for workplace communication.
Nidia concludes, "The class was really interactive. I could participate in class using computers and writing on the board. Also, we played interactive games that helped us with our vocabulary."