Micro-Scholarships to Earn Industry-Recognized Credentials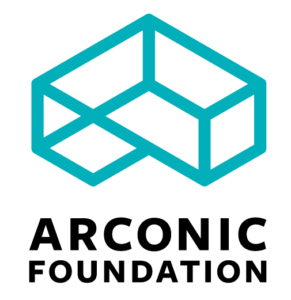 IU13 is pleased to announce Micro-Scholarships for Industry-Recognized Credentials!  This micro-scholarship opportunity was made possible through a grant from the Arconic Foundation. High school students who want to pursue industry-recognized credentials to prepare for future careers are encouraged to apply!  
Timeline
The online application window opened on Wednesday, February 1st and will close when all funds have been awarded.  
About the Application
Your application must be completed in one session (it cannot be saved and returned to). Please plan ahead by reviewing the draft application and preparing your responses.
Learn more about this program below and/or download the program flyer.
The applicant must be enrolled in one of the 22 public high schools within the IU13 region (Lancaster County and Lebanon County). 

The applicant is pursuing a valid industry-recognized credential that is aligned to his/her career plan. (You can find a Industry-Recognized Certification flyer or a larger web-based list provided by the PA Department of Education here. These provide examples; applicants are

not limited

to these lists.)

The applicant demonstrates financial need. Financial need can be based on, but is not limited to, the following:

Qualification for free/reduced lunch

Experiencing homelessness

Student is a foster child

Unusual personal or family circumstance

Recent family financial change (e.g., loss of family income)

Personal or family circumstances that prohibit the student/family from funding the industry-recognized credential

The costs associated with earning the industry-recognized credential are the student's responsibility, and this credential is not already funded by a program offered by the school district, Career and Technology Center (CTC), or IU13 program.   

Students enrolled in IU13 programs are eligible to apply.
The maximum award for each micro-scholarship is $500.  

Awards may be used to pay for course fees, testing fees, books/materials, equipment, or dress/attire.

Awards will be made on a rolling basis throughout the application window until all funds have been disbursed.  Therefore, it is advantageous to apply early.  

Micro-scholarship awards from IU13 will be issued to the student's home IU13 member school district.  School districts will issue the micro-scholarship funds directly to the student(s).

Awards will be evaluated based on: 

The alignment of the desired credential to the applicant's future career goals.

The statement of financial need.
Contact Information
Please contact Stephanie Fyock (717-606-1809) or scholarship@iu13.org with any questions.
---
Nondiscrimination Policy: Lancaster-Lebanon Intermediate Unit 13 is an equal opportunity education institution and will not discriminate on the basis of race, color, national origin, religion, sex, sexual orientation, gender identity or expression, disability, ethnicity, national origin or age.