About Us
IU13's Safety and Security services were founded on two basic principles:
To help educators sort through all available safety and security options, and
To provide educators with practical and affordable solutions to meet safety and security needs.
---
John Baker, CPP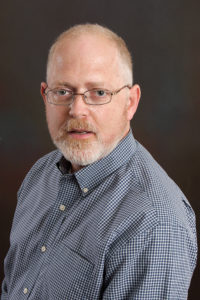 John Baker, CPP, leads IU13's safety and security initiatives. He has over 30 years of safety and security experience working with a broad range of clients from small businesses to government agencies. John is a Board Certified Protection Professional (CPP). He also is a certified Crime Preventions Through Environmental Design (CPTED) specialist with expertise in the area of safety and security design of public space, through the Florida Attorney General's Office. In addition, John has earned a bachelor's and master's degree in psychology with a focus on trauma counseling and organizational behavior. John combines his years of experience along with his home-grown sense of value and practicality to design innovative and affordable solutions to meet a school's safety and security needs.
Susan Billy, M.Ed.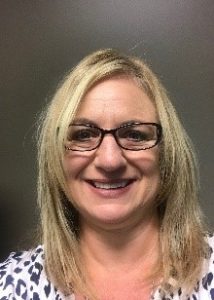 Susan Billy, M.Ed., serves as Manager of Behavioral Health Support Services for IU13. Susan earned her Bachelor's degree in Psychology from Frostburg State University. She also holds an elementary teaching certification and earned a Master's degree in Education, both from West Chester University. She began working in the Student Assistance Program (SAP), serving the school districts in Chester County, as a SAP Liaison, and then advanced into the role of Director of Student Assistance Program Services from 1999-2004. Susan also served for 15 years as HR Generalist at IU13, supporting staff and linking with services.
Through her role, Susan is actively involved in a variety of supports and services in the behavioral health field, including:
IU13 Flight Team Coordinator: Leads this local effort to provide crisis supports to students during traumatic situations.
Student Assistance and Behavioral Health Support Assessments: Provides strategic assessment of a school entity's behavioral health supports.
Pennsylvania Network for Student Assistance Services Regional Coordinator for Lancaster, Lebanon, York and Adams Counties: Provides technical assistance to the SAP teams and their districts within her region.
Bullying Prevention Point of Contact for Lancaster and Lebanon Counties: Provides technical assistance to schools/districts which includes dissemination of information, resources and best practices, policy review and development, professional development, and needs assessments.
Former member of the PA Commission on Crime and Delinquency (PCCD) workgroups for school safety and assessment criteria
Co-leads Lancaster County Youth Suicide Prevention Initiative with Mental Health America, Lancaster; and Lancaster Osteopathic Health Foundation (LOHF)
Member of Lancaster County Joining Forces for Children Advisory Council; Trauma Informed Lancaster County Education, Awareness, and Training work group; and Let's Talk Lancaster:  Behavioral Health Provider Action Team
In addition, Susan initiates, develops, and maintains partnerships with state agencies, such as PCCD, PA Department of Human Services (DHS), PA Department of Drug and Alcohol Programs (DDAP), PA Department of Education (PDE), other intermediate units, school districts, external organizations, and agencies to enhance programs and services to IU13 districts and programs.
This website is always evolving, so be sure to stop by frequently to see what has been added.  As always, phone calls are free, so if you have any safety or security questions, we welcome you to call us at 717-606-1629 or email at
safetysolutions@iu13.org
.  We look forward to working with you.