School Safety and Behavioral Health
IU13 provides a range of consulting, training, and technical assistance in the areas of behavioral health, school climate, and equity. Please see below for a variety of resources in these areas.
To learn more or to explore how IU13 can support your efforts in these areas, please contact us:
Behavioral Health & School Safety:

Susan Billy (susan_billy@iu13.org, 717-606-1622)

School Climate & Equity:

Dr. Lauren Beal (lauren_beal@iu13.org, 717-947-1417)
Behavioral Health and School Safety Resources
Supportive Learning Environment Collaborative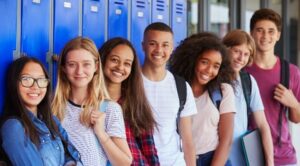 Ensuring that our schools nurture the physical, mental, and social health of all students and staff is more important than ever. Whether you're exploring where to begin or how to continually enhance your efforts, there's no need to "go it alone." Let's support each other toward the shared goal of establishing and maintaining Supportive Learning Environments in all of our schools! Join colleagues across the region in shaping the work of the IU13 Supportive Learning Environment Collaborative as we identify needs, share our knowledge and resources, and collaborate for meaningful strategies and solutions.
We're here to help your school teams develop and implement plans!
Audience: School counselors, school psychologists, instructional coaches, building administrators, safety & security staff, SAP facilitators, and district leaders from public and nonpublic schools in Lancaster and Lebanon counties
Crisis Lifelines:
General Behavioral Health/School Safety Resources
Bullying Prevention
Mental Health
School Climate
Social Emotional Learning
Suicide Prevention
Pennsylvania Resources:
National Resources:
Flight Team/Crisis Response
Links to non-IU13 websites do not imply endorsement of other companies' products or services, nor is IU13 responsible for their content.