Personalized Learning Academy
As an educator, have you wondered how you can …
Truly engage ALL learners?
Identify and implement effective, research-based teaching strategies you KNOW will accelerate learning?
Ensure instruction is based on each learner's PROGRESS, not on the limits of a classroom?
Realistically meet EVERY learner's needs, when those needs are so unique?
Do even MORE when you're already pushed to the limit?
Where can you find the knowledge, tools, time, and support to start your Personalized Learning journey?
T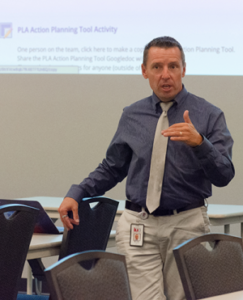 he IU13 Personalized Learning Academy is here for YOU!
Our local experts know there is no quick and easy trick to "magically" create a perfect learning environment for everyone. Every learner, classroom, and school is unique; therefore, a customized approach is essential. They understand that every school is on a journey of growth and learning, and that it takes ongoing support to implement a plan that will help a school maintain and monitor progress towards the key goals:
All learners set and meet high expectations.
Learning opportunities are learner-centered in classrooms with flexible structures, practices, and paradigms.
Learners are empowered through ownership, agency, and excitement for learning.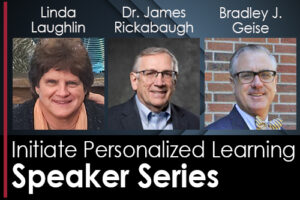 Speaker Series
Explore research-based personalized learning models with national experts! Join us to discover how personalized learning is a customizable journey for each learning community.
Contact us for a free consultation, and our experts will listen, answer your questions, and help you chart your path toward personalized learning.