Lancaster-Lebanon Reading Olympics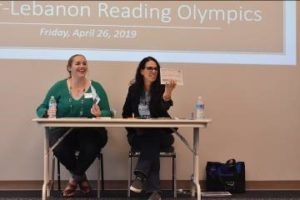 Reading Olympics is a student event designed to promote independent reading skills while fostering collaboration and team-building. After reading the preselected books listed on the IU13 website, teams of 8-12 students accumulate points for every correct answer during three rounds of questioning. Recognition will be given to all participants.
The Reading Olympics is quiz bowl-style event. Teams earn points by answering plot, summary, and character questions about each book on the list. Individual teams should decide their process used to cover the reading materials.
2023 Reading Olympics
Registration for Reading Olympics is now open!
All events take place in The Conference and Training Center at IU13.
Please check this page for updates as they are available. For more information regarding this year's unique event, please contact Karen Herr at karen_herr@iu13.org or Jill Richards at jill_richards@iu13.org.
Reading Lists: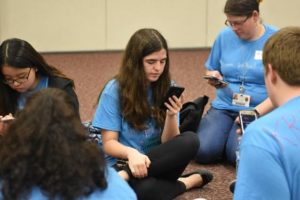 Every year, librarians and reading specialists are invited to take part in selecting the books for the following year's book lists. Volunteers are then recruited to read the books and create questions to be asked at the events. If there are books on the list that you feel are unsuitable for your students to read, then they do not have to read them. Please let us know of these concerns so we can pass along the feedback. During the actual event, though, questions will not be discarded because a team has not read a book. Click below for 2023 Booklists:
Additional Information:
All events take place in The Conference and Training Center at IU13.
If you are interested in registering for this academic competition, please email IU13 Student Services at enrichment@iu13.org or call 717-606-1822. Thank you.