Microsoft Enrollment for Education Solutions – Higher Education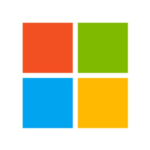 IU13 is pleased to offer to Pennsylvania Higher Education schools the ability to participate in IU13's Microsoft Enrollment for Education Solution (EES), allowing your administrators, faculty, and students to have access to their Microsoft Products and Files anywhere/anytime on any device with Microsoft O365.
The IU13 program has been customized so that any college or university in Pennsylvania can take advantage of the benefits of Microsoft's Enrollment for Education Solutions (EES) program without the constraints of having to choose between on-prem desktop applications or cloud-based application. With IU13's Microsoft EES Agreement, you get BOTH!
The benefits are many, with a few highlighted below:
Easy Compliance: Three simple per user packages that allow confidence that you are fully covered for the products and applications that your school needs.
Greater Security and Compliance: Protect identity, apps, data, and devices with intelligent security, and use a single web-based console to manage data archiving, governance, and discovery. Built-in robust anti-malware and anti-spam protection to Office 365, protecting your school's information from the myriad of threats out there on today's Internet.
OneDrive Integration for Easy Storage: Administrators, faculty, and students can easily save their files to the cloud, and then access them from anywhere.
Powerful Communication & Collaboration Tools: Gain access to the suite's communication and collaboration tools. These are important for teachers and faculty, but they also provide considerable value to students. Using these tools, teachers can conduct classes online, or can even provide tutoring. Peer-to-peer support is also possible.
Microsoft Teams: Teams is a free mobile student study aid and engagement tool. Teams is designed with the look and feel of text message and social media that promotes student engagement while providing a secure and professional place for students to chat with their peers and professors. Teams can serve as a personal virtual office, and reduce the studying and organization anxiety by helping students store all their Microsoft 365 tools (Email, Word and Excel Documents, OneNote) in addition to their favorite LMS, career websites, job aids, etc., in one place. These professional organization skills help prepare students for the workplace as Teams is used by 80% of Fortune 100 companies.
Teams can also serve as a virtual office space for student clubs or departments, and increases inclusion by creating the ability for anyone to catch up on conversations, documents, and recorded meetings. In one space, hold virtual orientations, office hours, study groups, and more all in one place without needing to exchange personal information or crowd inboxes.
Exchange Online: Save money and time on infrastructure. If your school is using your own on-premise active directory and infrastructure, you will save money and time because when you move to Microsoft 365 Education, Microsoft manages everything for you. You no longer have to manage servers or stand up Exchange and SharePoint on your own. All you manage is applications.
Microsoft Enterprise Apps: Not only do you have access to Exchange and SharePoint Online, as well as Azure Active Directory, you can also achieve seamless integration with a variety of Microsoft apps, built for education such as Teams for Education, Microsoft Endpoint Manager, OneNote Class Notebooks, Learning Tools, Forms, Minecraft, and more.
Web Apps Accessible through Any Browser: You don't have to download any apps to use Office 365 (although there are apps available for Windows, Android, and iOS devices). All of Office's programs are available via web apps, accessed by any modern browser, including Chrome, Firefox, and Edge.
Software Assurance and Automatic Updates: Ensures your school will always have access to the newest Microsoft software available. No need to stick with older versions of Office because downloading and applying updates is too time-consuming. Office 365 automates that process; updates are automatically downloaded and applied, including new version updates to keep you on the leading edge with the suite. This also ensures that you always have access to the latest tools and features every time you open Office, which increases your own productivity (and that of your students, as well).
Home-Use Benefits: Allows up to 10 free downloads of the full Microsoft Office suite on personal devices including smart phones and mobile device apps for your staff and students.
Budget Friendly: Set pricing for the entire life of the agreement.
The IU13 Microsoft EES program includes the choice of three packages with the added benefit of selecting additional Microsoft products to be added to each of these packages, resulting in a customized package of Microsoft products specific to your college or university technology needs.
For more information, please call 717-606-1810, email softwaresales@iu13.org, or schedule a meeting with Jessica Diller and Philomena Phillips.