Microsoft Enrollment for Education Solutions – K-12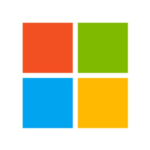 IU13 is pleased to offer to Pennsylvania schools the ability to participate in a new Microsoft licensing partnership that has been tailored specifically to meet the needs of the Commonwealth's school districts.
The IU13 program has been customized so that any school in Pennsylvania will be able to take advantage of the benefits of the Microsoft Enrollment for Education Solutions (EES) program without the constraints of meeting minimum purchasing requirements plus benefit from a discounted pricing structure.
The EES program is a 5-year subscription-based program with one annual payment due each year. The program licensing fee is based on a school district's annual full-time equivalent (FTE) count and/or a school's annual student enrollment figure, rather than on a computer or device count total.
Your students can also use the licensed product on institution-owned or leased devices located in classrooms or open access labs. All licenses purchased under the subscription come with Software Assurance, ensuring your school will always have the ability to access the newest software.
The benefits are many, with a few highlighted below:
Easy Compliance: Through the simplicity and predictability of counting FTE employees just once per year, you can be confident you are fully covered for the desktop platform products you've selected regardless of yearly fluctuations in employees or devices.
Low Administration: Subscription licensing eliminates the need to track licenses for the selected desktop platform products on every PC, which enables your IT staff to be more productive as they no longer have to track multiple licenses across the institution.
Lower Total Cost of Ownership: Realize the maximum value from your licensing investment with included benefits such as access to current technology, Work at Home Rights for faculty and staff, product evaluation rights, Software Assurance for Microsoft Volume Licensing, and Microsoft Live@edu.
Budget Friendly: Set pricing for all 5 years of the agreement.
Benefits of both "on–prem" and cloud-based" licensing.
Additional Benefits:

Home-use program for both students and staff that allows for five free downloads of the full Microsoft Office suite on personal devices.
Minecraft for Education licensing for all of your teachers and students
Full Enterprise Mobility Suite (Intune included) for students, faculty, and staff.
Upgrade/Downgrade Rights for all products. Run newly released versions of software or use any previous version.
Microsoft EES Member Only meetings, training, and webinars with access to training and resources directly from Microsoft or Premier Partner.
The IU13 Microsoft EES program includes the choice of three packages with the added benefit of selecting additional Microsoft products to be added to each of these packages, resulting in a customized package of Microsoft products specific to your school district's technology needs.
For more information, please call 717-606-1810, email softwaresales@iu13.org, or schedule a meeting with Jessica Diller and Philomena Phillips.