Speech and Language Services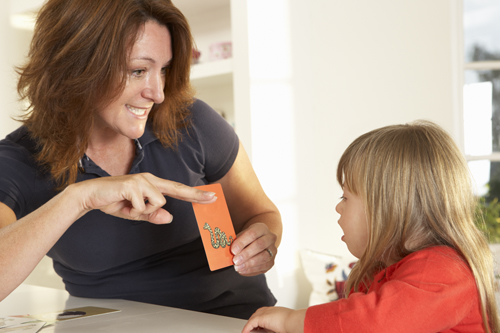 IU13 provides specialized instruction to children who exhibit delays in speech and/or language development.
Speech/language therapists complete evaluations and consult with educators and parents about strategies and interventions for the child.
Speech and Language Itinerant Services
The School-Age Speech and Language Program provides assessment and treatment for school-aged students enrolled in regular and special education classrooms. Assessment and treatment focuses on a variety of areas that may impact a student's ability to communicate within the educational setting. Disorders may include:
Articulation
Stuttering
Apraxia
Understanding and ability to use language
Assistive technology
Social Pragmatic Language
Our goal is to determine eligibility and design a treatment plan that supports the student's individual strengths and needs to the greatest extent possible. The Speech Language Therapist may serve students directly or work with educators and families to address communication and language needs across all school environments.
Bilingual Speech and Language Services
IU13 provides school districts with specialized bilingual speech and language evaluation services to Spanish-speaking students in order to determine if the student qualifies under Chapter 14 as a student with a Speech and Language Impairment. A certified Bilingual Speech-Language Pathologist will complete the evaluation in the student's native language, and consult with educators and parents about strategies and interventions for the child.
Teletherapy Services
In addition to "face-to-face" therapy, IU13 offers teletherapy to provide services to students online by a certified member of our staff. Teletherapy services offer:
Increased flexibility in scheduling
Access to highly qualified and trained staff, focused on individual goals
Increased comfort for students working in a familiar environment
Increased student engagement
Learn more about teletherapy services provided through our Therapy Connect program.
---
For more information, please contact specialeducation@iu13.org or call 717-606-1738.