Effective Implementation
Now that a plan is written, it is time to turn strategy into action with plan implementation. In this phase, evidence-based strategies that are aligned with the school's priority statements will be put into action by school-based implementation teams. These teams will carry out the action steps described in the school improvement plan in order to achieve the established measurable goals.
Research on effective implementation in educational settings suggests that in order for a school plan to have the desired impact on student outcomes a school community must engage in active implementation. The resources and learning modules provided by the National Implementation Research Network (NIRN) support effective implementation.
All aspects of implementation are important, but the most often overlooked part of the implementation formula is creating an enabling context. Work done in the days and weeks leading up to the start of a school plan can contribute to successful implementation, including addressing the following factors which have been found to influence the sustainability of high-quality implementation:
Create genuine ownership on the part of all staff: Empower staff to take ownership and responsibility for the process of school change;
Promote teachers' acceptance and commitment to improvement: Teachers are provided with professional development (including training, in-class coaching, and prompt feedback) that leads to proficiency;
Ensure selected strategies are perceived by teachers as practical, useful, and beneficial to students;
Engage administrative support and leadership: The presence of a strong school leader/facilitator to support them as teachers acquire proficiency in implementation;
Schools and districts must agree to follow procedures designed to ensure high-fidelity implementation and collect data on implementation and student outcomes.
The guiding questions and resources below support establishing teams that are empowered and engaged in the school improvement plan implementation.
Active implementation provides a structure and system to help ensure school teams effectively implement and sustain change over time. For further information about active implementation, be sure to visit NIRN's Active Implementation Hub AI Modules.
Our team is getting ready to implement our plan and realized that we need to breakdown our action steps a bit more. Is there a tool to help us with this?

Yes! This Task Breakdown and Communication tool can assist you with accomplishing this process.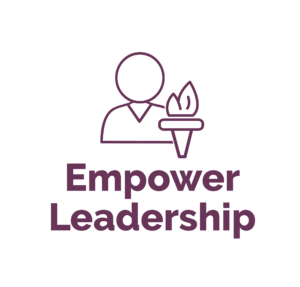 Note: Links shared that take users beyond the Lancaster-Lebanon Intermediate Unit 13 (IU13) website to a non-IU13 website, organization, product, process, service, manufacturer, or company does not constitute endorsement or recommendation by IU13, and, IU13 is not responsible for the content featured on any of the sites or pages referenced.