School Responder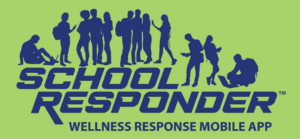 IU13 has partnered with School Responder to offer an innovative, streamlined, direct, and fully-secured private communications system between students and staff that facilitates an effective response plan for mental health and wellness issues that are plaguing schools. The automated, real-time response app protects and empowers students with daily access to proactive and reactive assistance. With flexibility as a platform pillar, each school can control and customize responses to its unique needs. The robust reporting system allows school and district leaders to analyze data and develop compliance reports to assist in decision-making, allowing for the best use of limited resources to help students when they need it most. Help start the conversation…
How School Responder Can Help
Increase responsiveness to students' mental health and wellness needs.
Private and secure direct communications.
Efficient and effective use of staff.
Protect students for pennies a day.
Real-time data collection and reporting to inform decision making and resource allocation.
Testimonials
"I have a voice." – Student
"I've heard from students I never would have before." – Guidance Counselor
"The system worked flawlessly" – Assistant Superintendent
Please watch the School Responder introductory video.
For More Information
For individual campus pricing, please use the price estimator located in the upper right corner of the School Responder website.