LastPass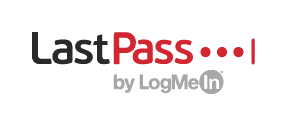 IU13 has partnered with LogMeIn to provide schools across Pennsylvania discounted LastPass Enterprise pricing. LastPass Enterprise protects every access point through an all-in-one single sign-on and password manager solution.
LastPass Enterprise can be simply deployed across all users with Directory integration with Identity Providers like Microsoft AD, Microsoft Azure, and more, for easy onboarding.
Basic Overview of LastPass:
Securely create, store, and auto-fill complex passwords
Securely share passwords both within and outside of the organization with varying levels of access
Easy to use for non-technical folks in all departments
Automate onboarding/offboarding, management of users, and more to save IT time and effort
Advanced reporting and policy control options
Visit the LastPass YouTube channel to watch brief 30-second videos showing basic functionality for beginners: https://www.youtube.com/playlist?list=PLsXN_jRonzydst50u7LGyeDG4TPR3hOPt
How to get a quote and place an order:
Send an email to softwaresales@iu13.org with your school name, contact, and number of users.  We will respond with a quote and ordering instructions.