Sophos (Antivirus)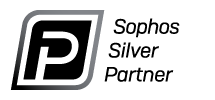 IU13 has an agreement with Sophos to provide a reliable, more efficient suite of network security solutions. With the launch of their K12 team in 2004, Sophos has been able to provide the kind of attention that school districts require to maintain a healthy, secure network from all angles. The Sophos line of products ranges from Endpoint Security, Email Security, Network Protection. The service they provide is unparalleled with their products being fully integrated into their 24×7 365 days per year Virus and Spam Labs operation.
Intercept X Endpoint
Intercept X is available for devices running Windows 7 and above, 32- or 64-bit and macOS. Intercept X is the industry's most comprehensive endpoint protection built to stop the widest range of threats. Intercept X Advanced combines the capabilities of Intercept X and Central Endpoint into a single solution and single agent. Intercept X Advanced with EDR also integrates intelligent endpoint detection and response (EDR). It is managed by our unified console, Sophos Central. No servers to build—just log in to download the agent and configure all your policies from one place.
For additional information, please read the Sophos Intercept X datasheet or the Sophos Intercept X Advanced with EDR datasheet.
Intercept X for Servers
Secure your cloud, on-premises, or hybrid server environments.
Stop Advance Malware – Block the latest threats, including ransomware, exploit-based attacks, and server-specific malware with powerful deep learning technology.
Catch Evasive Threats – Proactively search for issues, understand how attacks took place, and automatically respond to incidents.
Lock Down Your Servers – Control exactly what can and can't run on your servers, and get notifications for any unauthorized change attempts.
Email Security
Sophos Email works right out of the box, with default settings to give you instant protection for your business and mailboxes. It is Microsoft and Google compatible.
Sophos Email works seamlessly with the following leading email service provider platforms to offer advanced email security:
Microsoft Exchange Online and Microsoft Office 365
Microsoft Exchange 2003 or later
G Suite from Google Cloud
Support is not limited to these platforms. A simple MX configuration is all that's required to make Sophos Email compatible with any service where you own the domain and control the associate DNS records.
Sophos Email includes:
Sophos Central cloud management and reporting
Active Directory Sync and Azure Active Directory Sync
Multi-policy support
Dashboard and Reporting
Live threat updates stop the latest attacks
Inbound and outbound message handling
Email Content Control Policies
Block phishing imposters
Compromised mailbox detection
Email quarantine
Self-service portal for end users
Email Encryption
Active Threat Protection with cloud sandboxing and time-of-click URL protection
XG Firewall – Xstream
Sophos XG Firewall introduces an innovative approach to the way that you manage your firewall, and how you can detect and respond to threats on your network. See it. Stop it. Secure it. Our comprehensive next-generation firewall protection has been built to expose hidden risks, block both known and unknown threats, and automatically respond to incidents.
U Mid-range Models
2U High-End Models
SD-WAN and Wi-Fi Hardware
SD-RED Remote Ethernet Devices
APX Series Access Point
Ordering Information/Product Pricing
Pricing information for Sophos may be acquired through IU13.  Please send us an email to softwaresales@iu13.org with order details, and we will send you a quote.
Lancaster-Lebanon IU13
Statewide Software Coordinator
Phone: 717-606-1810
Fax: 717-606-1705
softwaresales@iu13.org