Rhombus Systems
Rhombus Systems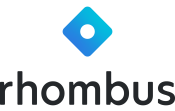 Rhombus Systems is the leader in cloud-native physical security solutions such as cameras, access control, and IoT sensors that are all purpose-built to keep students and staff safe. Rhombus has a long history of allowing our education customers the ability to protect their schools from anywhere with total peace of mind.
With Rhombus, you can make your security simple, smart, and scalable with a user-friendly system that grows with your need. All this at a price point that makes a Rhombus solution a no-brainer.
Product Overview:
Cameras: With an industry-leading 10-year warranty, with Rhombus there are no nVR/DVRs or excessive hardware. Rhombus cameras can be deployed easily and updated automatically to improve security. With infinite scalability, you can manage unlimited devices, locations, and users with ease from a single dashboard while maintaining industry-low bandwidth and latency. Rhombus cameras are indoor/outdoor rated and deliver reliable service in any environment.
Access Control: Rhombus access control offers centralized, single-pane-of-glass management, seamless remote access, and unlimited scalability. Rhombus access control includes all the functionality you'd expect with additional features such as native video and two-way audio, touchless entry, and so much more!
IoT sensors: Rhombus offers a suite of affordable sensors (many without licenses) that enhance the safety and security of our educational customer's environments. Most importantly, Rhombus sensors help educators solve unique challenges such as eliminating smoking in bathrooms, detecting bullying and fighting, developing panic/lockdown procedures and more!
Alarm monitoring: Rhombus offers real-time threat detection and 24/7 professional monitoring through a USA-based, Five Diamond Certified call center to spring into action when time matters most. With Rhombus' alarm monitoring, you get real-time video verification and automated emergency dispatch.
Learn more: https://www.rhombus.com/
Contact softwaresales@iu13.org for a demo or a quote.